A home theater for your ears
Immerse yourself in studio sound quality
Silky treble and a full, pulsing base deliver simply amazing, premium sound. Make every movie feel like opening night, talk like you're there in person and play like your game is more real than life itself.
Studio quality without the studio
Experience the highs, mids and lows in your sound
Feel the rush of your favorite music with 2-way speakers by AKG, an 11-mm woofer and 6.5-mm tweeter built into every earbud.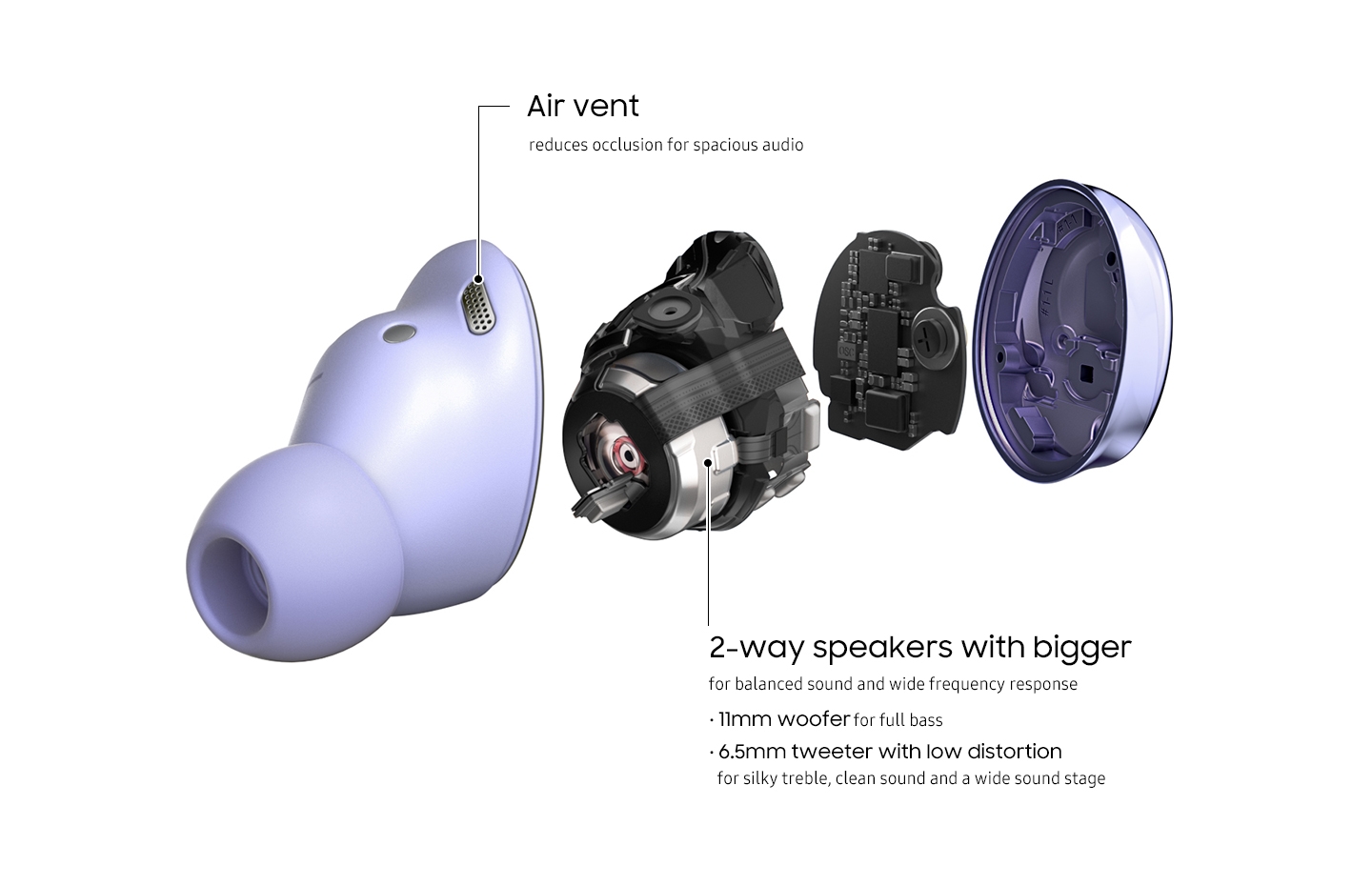 Galaxy Buds Pro, Phantom Violet